Murry Ave (formerly Boosted Biz) is a start-up business providing e-store websites and merchandise designs for anyone looking to build their brand. 
The company takes care of all the logistics in the process, and instead offers a custom platform where customers can easily set up everything on the Murry Ave site:
- Create an e-store website
- Customize logos and designs
- Select merchandise items from a high quality product inventory
- Bulk shipping, production, and handling
MY ROLE (LEAD UI/UX DESIGNER)
I designed the following interfaces during the span of my internship at Murry Ave:
​​​​​​​
I was the only UI/UX Designer for the company in 2021

. I worked in a team with two software engineering interns along with the COO and the CEO. I lead team meetings 2 - 3 times a week. Initially, the meetings involved me brainstorming and sketching wireframes from ideas that were discussed among all team members. After I created initial user flows and wireframes on Adobe XD, the meetings then involved me guiding the team through the flows from start to finish. I took notes and revised my designs to incorporate valuable feedback discussed from meetings. 
My tasks as a UI/UX included making user flows, wireframes, and prototypes. I was also expected to lead team meetings and communicate my designs within the understanding of my other team members. 
I became lead UI/UX Designer in 2022

after two new UI/UX design interns joined the team. In addition to my previous tasks, I also had the responsibility of reporting my work to my boss, managing the project and my teammates' progress, establishing deadlines, and distributing design tasks to my team. 
The name "Murry Ave" was inspired by my boss's childhood memories watching sports on a homely street in Pittsburgh, PA. The company strives to target young athletes and influencers, giving them an easy way to market themselves and sell their merchandise on a trendy site. The homepage and dashboard therefore features colloquial but friendly language, but it was also important to ensure the site felt reliable and comprehensive.
The current Murry Ave logo features a squirrel with a money bag to give an ambitious yet suburban vibe. The graphics on the homepage, in particular, feature popular athletes within a homely neighborhood.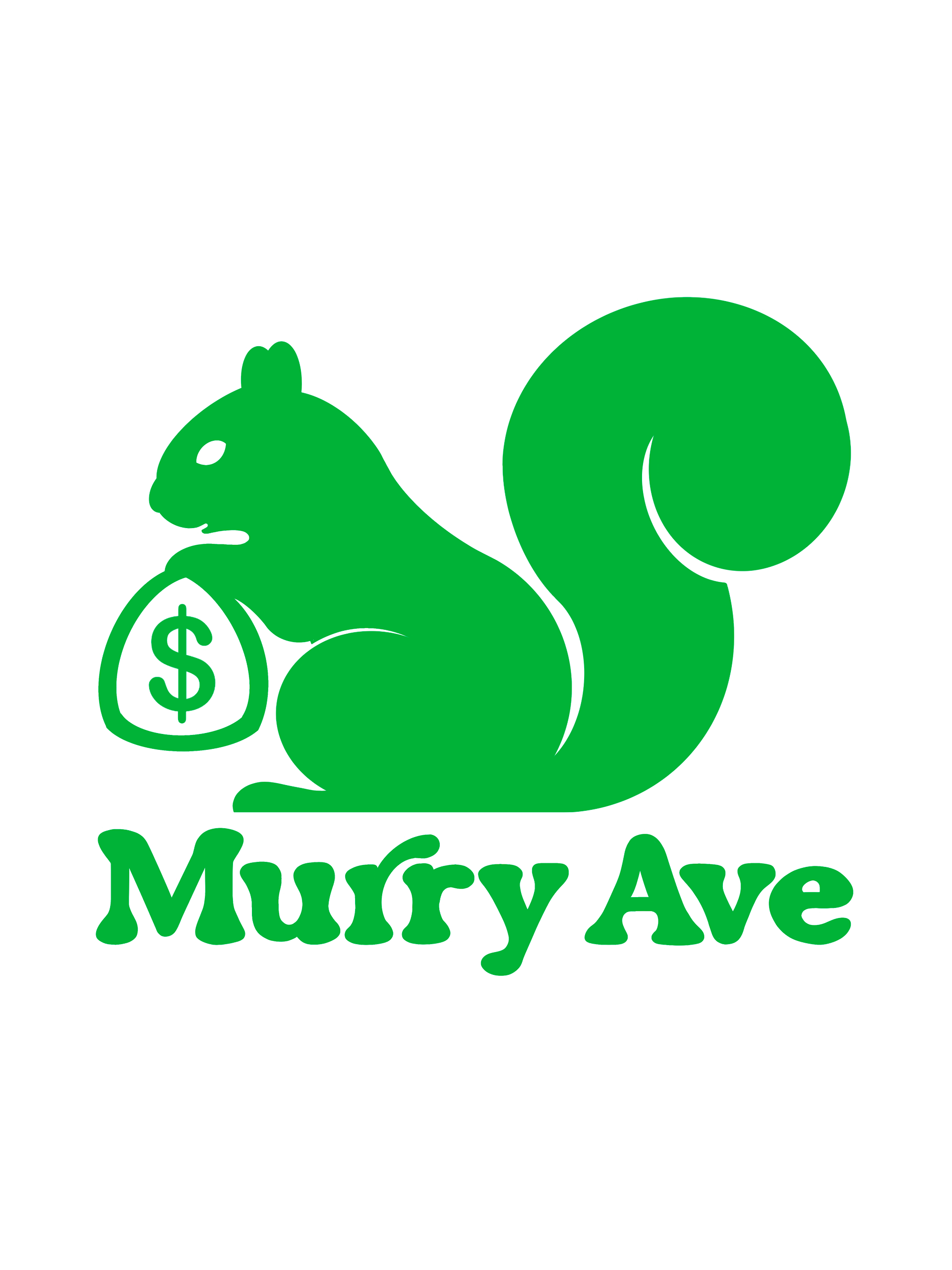 ORIGINAL USER FLOW (2021) 
The original user flow features a separated dashboard from the homepage, which was only made available after the customer purchased merchandise and their website. The flow did not indicate users that they could choose between designing new merchandise or create a website. 
The current user flow features a more streamlined process where everything in the dashboard is accessible via the homepage. The dashboard prompts users to choose between ordering designs and creating/editing a website. Either way, both flows lead to opening the design tool and purchasing merchandise in bulk. 
FIRST HIGH-FIDELITY WIREFRAME
The original wireframe featured designs under the original Boosted logo. All work was created using Adobe XD.  
However, one usability problem included actions that were specific to this design editor, such as double-clicking on checkboxes to preview and select colors. These actions aren't the most universal or intuitive for first-time users.
My boss specifically wanted to simplify the navigation and language such that the website required no familiarity or special knowledge. With this in mind, I designed the website with a minimalistic modern style similar to a mobile platform. I also relied on large graphics for merchandise and homepage banners. 
As many customers would use the design tool to create their graphics and logos from scratch, it was imperative to give them an option to save their designs and come back to them at any time. We therefore added a "Saved Designs" tab to the design tool.
REVISED HIGH-FIDELITY WIREFRAME
I moved all materials and flows from Adobe XD to Figma to allow for collaboration with the other designers on my team. The new wireframe features a company re-branding to Murry Ave, thus changing the logos and site colors. 
We edited the homepage to reduce the verbal clutter on words like "high-quality" and "the best" which gave a vibe that felt too advertisement-like and reduced the trustworthiness of the site.
However, one point of disagreement was making the dashboard into three different versions depending on the intentions of the user. A user could either choose to design merchandise on its own, or edit their existing website. To maximize earnings and discourage users from solely creating a free website, the site's navigation involves having customers design merchandise before accessing the rest of the dashboard despite them wanting to just edit a website.
After concluding my internship, I learned valuable skills regarding leadership, collaboration, and especially communicating my work with colleagues outside of the design field. I got better at translating simple speculative conversations into UI/UX wireframes, and on the reverse side, translating wireframes and flows into simple concepts to ensure everyone on the team could understand and provide feedback.
However, the usability and efficiency of the prototypes could be optimized with further user testing on participants who fit our target users (younger, interested in sports and branding). 
Yet, as I was working for a start-up company, recruiting sufficient participants to gather data would have been potentially costly given the volume of new ideas discussed and implemented every week. Yet, this approach could make the design process more efficient as my team frequently found ourselves reverting back to previous ideas and scrapping work after trying to implement new ideas.